The internet is so essential in today's life. But what will happen when we travel in flight?
It is absolutely possible to browse the internet inside a flight with the help of WiFi. However, the speed of the internet may not be optimal for watching HD videos or downloading some big files, but you can easily use apps which require less internet speed like checking your email or sending some text on WhatsApp.
Have you ever imagined how the internet would be available when the plane is flying above fifty thousand feet and at a speed of 700-800 Km/h?
How Does the Internet on Flight work?
Two major technologies are used to provide onboard internet service.
1. Air to Ground based transmission: A transponder installed beneath the body of the airplane which helps to catch the signals transmitted by the towers installed on the ground. But this system has some limitations. It's not likely that flight will always move above the ground, sometimes it may need to cross a sea that majorly impacts the bandwidth.
2. Satellite based communication: A transponder installed at the upper side of the flight enables it to communicate with satellites. These satellites take the signals from the ground and transmit those to the flights. These systems will either use Ku-band or Ka-band connections. There's a whole debate on whether Ku or Ka band is better, but they're both way faster than Air to Ground systems.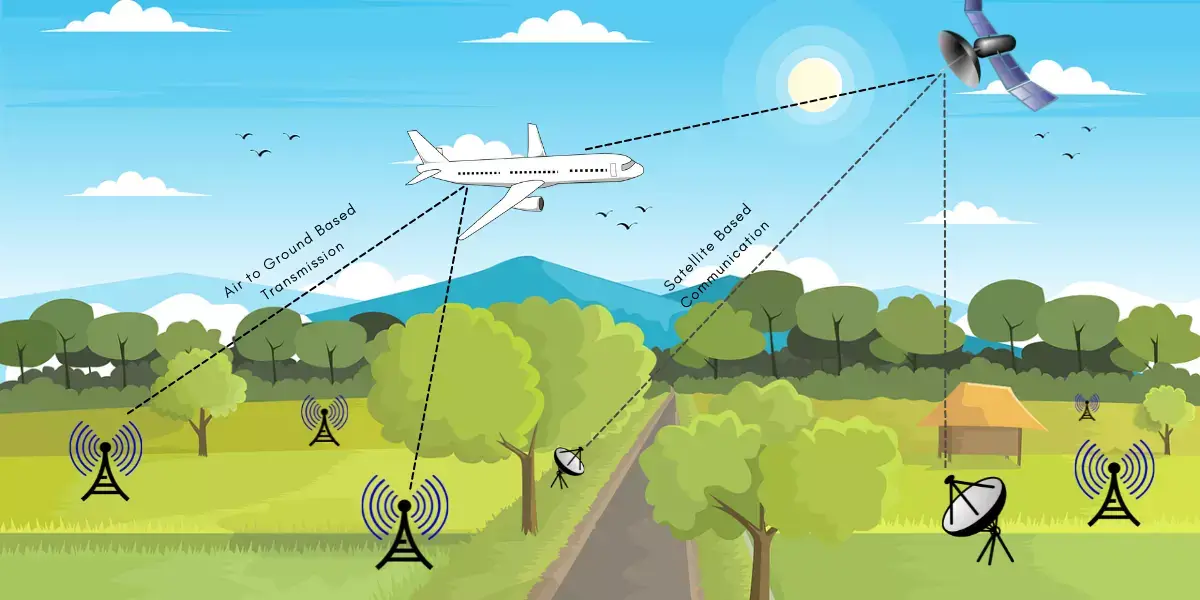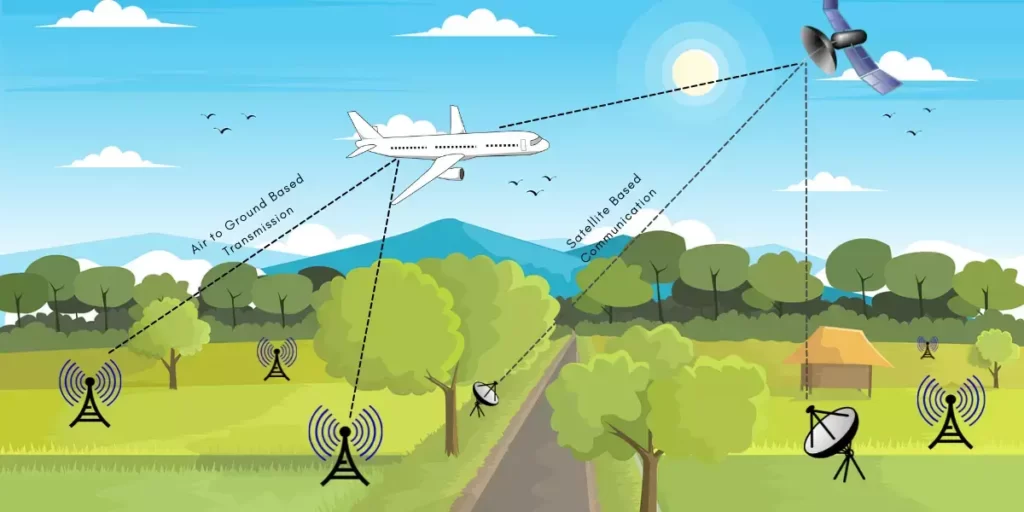 Only getting internet connectivity is not enough in the 21st century, speed is equally important. But while flying above 50,000 feet, can you get sufficient internet speed?
How Much Internet Speed Can You Expect on Flights?
Airlines claim they are able to provide a high speed onboard internet however practically on a flight like Airbus A380 you may barely get 1 Mbps speed. But on a flight like Boeing 777 you can expect around 2-3 Mbps speed.
The speed depends upon various factors like geographical location of the aircraft, coverage of the satellite, how many passengers are using the internet etc. For instance, even on big aircraft you can get 4-5 Mbps speed if flight is occupied by 50 passengers instead of 500.
Why Don't All Airplanes Have WiFi?
Availability of Onboard WiFi depends on the Airlines. Factors like Cost, Human Psyche, Privacy and Connectivity directly impact on which airlines may be able to provide it.
High Cost: As we have already explained, To make the internet working inside an airplane, companies need to install transponders in the fuselage and underneath of the airplane. These equipment are expensive. The antenna catches the signal and increases the drag which increases overall fuel consumption of the airplane. Furthermore there is also involvement of engineering and maintenance to keep everything right at its place.
To cope up with all this setup airline companies need to increase ticket price of the planes. And obviously increasing ticket fare directly impacts consumers to switch airlines.
Human Psyche: No doubt the internet is an essential service to our day to day life, however some people argue that airplane is a place where they can cut off the connection between them and internet and spend some time enjoying what they like to do, like read a storybook, write some articles etc.
Privacy Concern: Public WiFi places can be a threat to its users' privacy. With a proper setup a hacker can easily keep a track of your browsing history. If you want to know more about it you can check our blog "Can Browser History be Tracked Through WiFi?"
Speaking of privacy if you use your credentials to login to any website on a public shared network. There is also a chance these may also get compromised to the hackers. That is why we also do not recommend anyone to store their credentials inside a browser.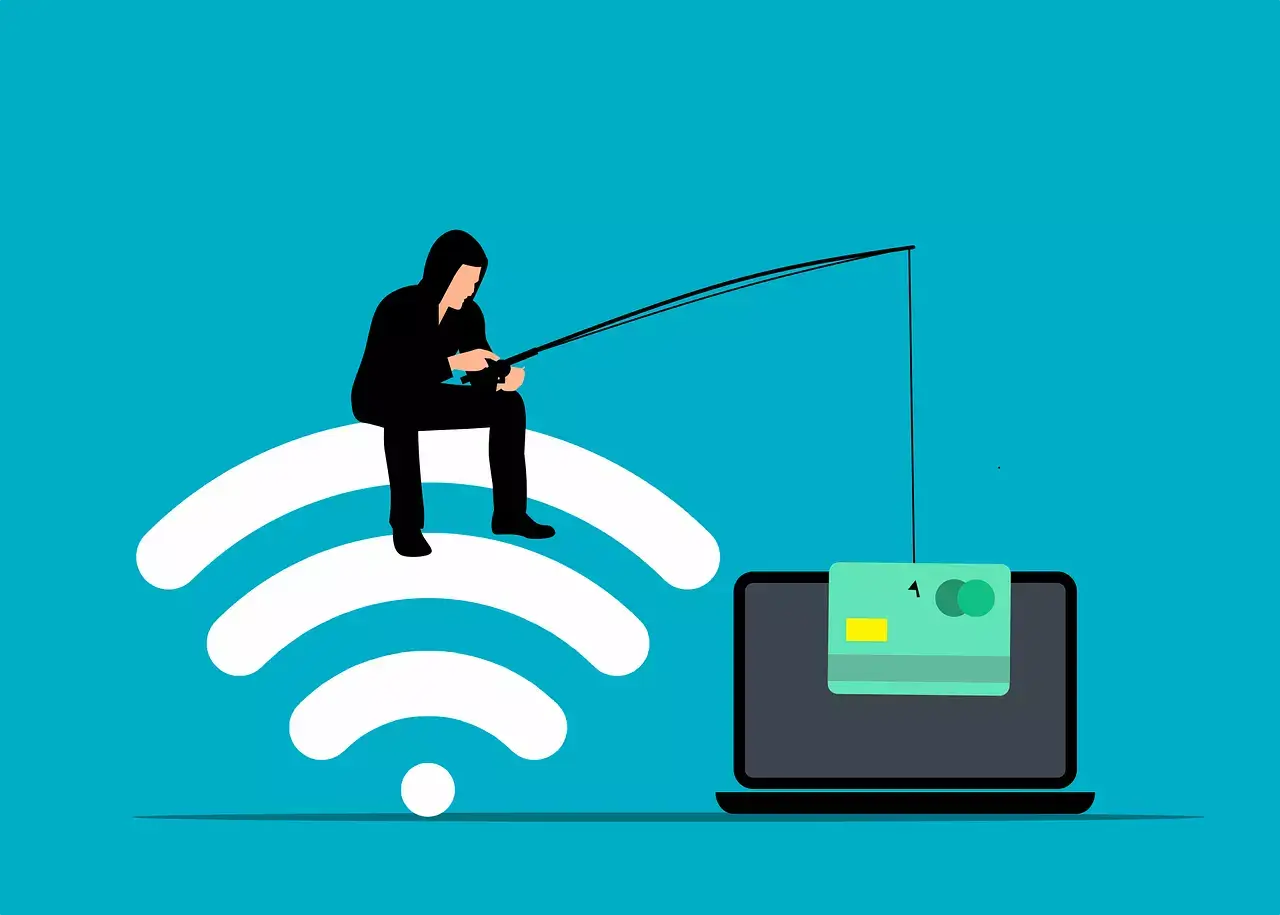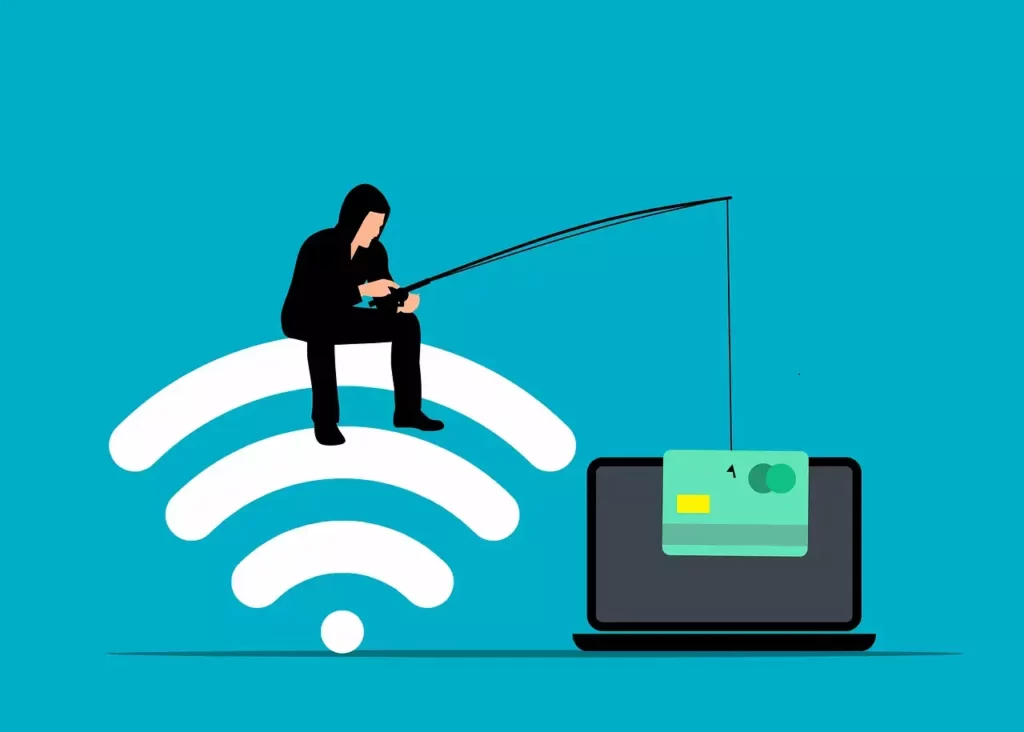 For all these concerns, some airlines prefer not to provide onboard WiFi.
Inconsistent Connections: Updating internet technology for airplanes is so expensive. Modern technologies are still capable of providing better internet speed, however many airlines still use the old technology.
For those airlines if web pages take a lot of time to load then where is the point of getting a WiFi connection? An airplane needs to travel over all types of geographic locations and internet speed will vary majorly depending upon geographical locations and satellite coverage. So passengers might get a poor web experience.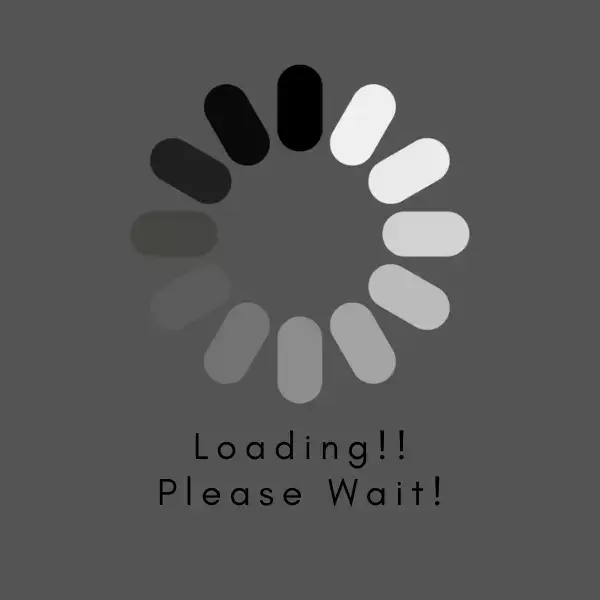 So, these airlines decided to cut off the WiFi for passengers rather than getting bad complaints about it.
How Much Money We Need to Pay for Onboard WiFi?
WiFi pricing highly depends upon the Airlines, few offer free WiFi while others take a significantly high amount of charges, Below is the full list of average price range of WiFi enabled International Airlines.
Airline Names
Price Range of WiFi Plans
Remarks
Aer Lingus
$7.95 – $32.95
WiFi is complimentary with Business Class fares.
Aeromexico
Free messaging with i Message, Facebook Messenger, and WhatsApp only.
Air Canada
$5 (CA$ 6.50) -$50 (CA$ 65.95)
Aeroflot
Airbus A330: $4.99 – $59.99Airbus A350: $4.9 – $24.9
Airbus A320/321: $4.9 – $24.9
Boeing 777: $4.99 – $59.99
Air New Zealand
Free WiFi on selected airplanes.
Asian Airlines
$11.95 – $21.95
Air China
Free WiFi
Air France
$3 (€3) – $33 (€30)
Free Instant chat available for WhatsApp, Facebook Messenger, i Message and We Chat.
Alitalia
$2 – $20
50 MB free for Magnifica Class and 10 MB free for Premium Economy. For more details check here.
Austrian Airlines
$3 (€3) – $13 (€12)
All Nippon Airways
$4.95 – $19.95
Free for First Class.
British Airways
$6 (£4.99) – $30 (£23.99)
Cathay Pacific
$9.95 – $19.95
China Airlines
$3.25 – $21.95
El Al Israel Airlines
Europe: $3.99 – ​​$9.99​​
North America: $5.99 – ​$14.99
Emirates
$2.99 – $19.99
Free unlimited chat for Emirates Skywards Blue, Silver or Gold members traveling in Business Class or an Emirates Skywards Gold member traveling in Economy Class.

Free full flight internet as an Emirates Skywards member traveling in First Class or a Platinum member traveling in Business Class.
Etihad
$1.99 – $29.99
Discounts:
Platinum: Complimentary
Gold: 75%
Silver: 25%
Bronze: 10%
Eva Air
$4.95 – $39.95
Garuda Indonesia
$11.95 – $21.95
Boeing 777-300 ER: Only text chat is available for $5

Airbus A330-900Neo: Free text chat for popular messaging apps
Hainan Airlines
Free WiFi
Iberia
$10 (€8.99) – $33 (€29.99)
Official website only mentioned "The rates will depend on the route you are flying."

However this data is taken from an article of loyaltylobby.com
Japan Airlines
$10.15 – $18.80
Discounted price for JALCARD holders.
KLM
$9 (€8) – $33 (€30)
Complimentary hour of messaging.

Streaming Pack ($33) is only available for Boeing 777 and Airbus A330 aircraft.

Cheaper streaming package ($13.29) on flights within Europe.
Lufthansa
Short-haul flights: $3 (€3) – $13 (€12)
Long-haul flights: $8 (€7) – $32 (€29)
Malaysia Airlines
$2 – $25
Only available for A350 aircraft.
Norwegian Air
Free WiFi
Philippine Airlines
$3 – $40
Qantas
Free WiFi
WiFi is available on selected domestic flights operated by B737-800 and A330-200 aircraft.
Qatar Airways
Pre Purchase: $8
Onboard Purchase: $10
SAS
$7 – $19
Singapore Airlines
$3.99 – $15.99
Unlimited WiFi for suits / first class.

100 MB complimentary for business class (Surf web & chat)
TAP Air Portugal
No price tag on official website 100MB-200MB-500MB plans are available
Free Messaging.
Virgin Atlantic
$3.98 (£2.99) – $19 (£14.99)
Unlimited for A330s, A340s, and 747s aircraft.
WestJet
$7.99
15 min complimentary free.
Can We Access Inflight Internet in India?
Reliance Jio offers onboard mobile data usage for the flights on a height of 20,000 feet or more. However till now Jio has been able to collaborate with only 22 airlines to provide its facility. You need to recharge beforehand and the prices are quite expensive. To know the pricing and onboard mobile data setup process you may check here.
WiFi enabled flights are yet to arrive in India. In the year 2018, the law for using the internet on board has already been passed by the government. But airlines are yet to provide WiFi facility.
Two Indian airlines such as Vistara (on its Airbus A321 and Boeing Boeing 787) and Spice Jet (on its B737 Max) planned to provide on board WiFi. But implementation of this is still in the working process. So, using onboard internet is still limited to international flights. Hoping to see this facility soon in India.
The Conclusion
Internet technology for flight is still in development. With the current technology we have, getting an internet connection onboard is really expensive. Hopefully with the advancement of technology we might see a cheaper price of it in the future.
If you are traveling onboard for a short duration and you need the internet only for chatting, then it will be better if you just skip it for that short period of time. But if you have something important to do you may subscribe to WiFi plans according to your convenience. And for a long duration it is totally up to you if your budget allows you to subscribe to the WiFi plans then you might otherwise you can just skip it and spend the time enjoying what you like to do.