A report suggests that in the year of 2021 Google Chrome had 64.45% market share. Being a market leader most of the users prefer to use Google Chrome for their web activity. Speaking of web activity, sometimes we may need to access some blocked websites over Google Chrome. But what are the exact procedures to do so?
Let's dive deep and learn how to access blocked websites with Google Chrome.
8 Ways to Access Blocked Websites on Google Chrome
Before jumping straight into the process we would like to say that sometimes Google block websites that are using HTTP. Google finds these websites are not secure and encrypted besides these websites can be used for phishing attempts. That's why Google Chrome may block these websites on their own. We also recommend avoiding such websites and finding some alternatives.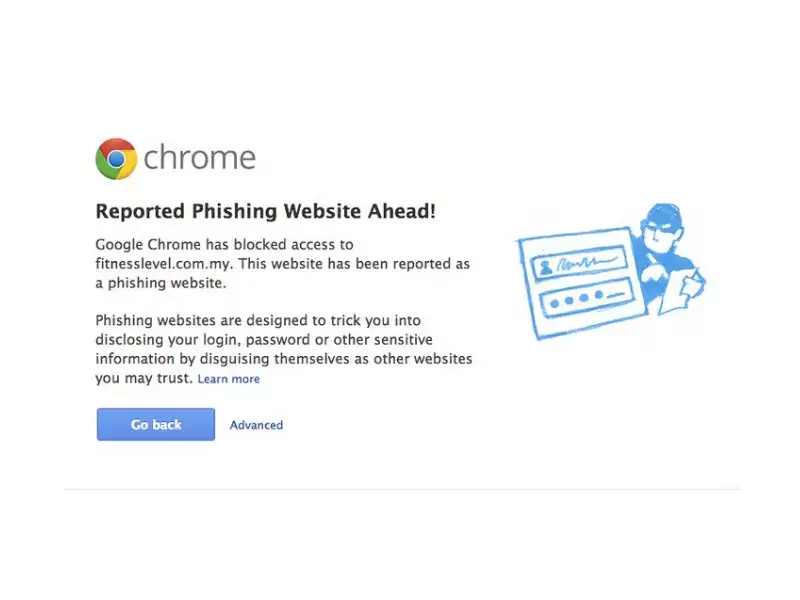 Now let's discuss the ways of unblocking websites on google chrome.
1. Using a Good Virtual Private Network (VPN)
As the name suggests VPN is a private network which allows you to establish a private connection between you and your destination website.
Some countries or organizations like schools or companies can block some websites resulting in Google Chrome failing to load the same. Using a VPN will allow you to connect to the VPN server first and then these VPN servers can change your original IP address with another IP address of a different country (You can select the country of your own). This will allow you to bypass all the restrictions and you can unblock your desired blocked website.
Using a good VPN is the most universal way to unblock websites without thinking of the security, there are some free VPN available on the internet but with most of them you need to compromise with speed and security. If you want to use a VPN without compromising anything and can spend some bucks then we will recommend using NordVPN. To Know more details on NordVPN you can check the video below.
If you want to get NordVPN you may click here. Setting up NordVPN is quite easy also however if you find it difficult, here is a step by step guide for you.
2. Using Free Google Chrome Extensions
There are a number of extensions available on chrome web store that help to unblock websites. However these free extensions are somewhat slow, but speed isn't your concern you can use these. We recommend using Betternet.
Among the free ones we find this one is the most effective, like other free VPN extensions betternet also has some limitations like bandwidth cap of 500 MB per day, Only one virtual location (USA), Ad Popups, slow speed etc.
How to Setup Betternet for Chrome?
Open Google Chrome.
Type https://chrome.google.com/webstore/category/extensions in the address bar.


Search for Betternet.


Click on Betternet and then select Add to Chrome.


After installing, restart the browser and click on the Betternet icon beside the address bar (you may need to pin the Betternet icon from settings) and click on connect.


Now you are ready to access blocked websites on google chrome.


If you are comfortable with the limitations of betternet then you can keep using it. But if you consider paying for VPN then maybe paying for NordVPN will be a better choice. It's cheaper and one of the industry leaders.
3. Using Google Translate
Using google translate to open a blocked website is a quick and easy solution. But it may not work all the time. And using this sometimes breaks some functionality of the websites.
Before installing an extension or paying for VPN, it's quite handy to give a quick try by using this Google Translate. If this works then you are good to go, otherwise you can try other procedures.
Go to Google Translate, in the from field select any language and Paste website url, then select language as English on the to field.

And you are done, click on the translated link on the to field to access the blocked website using google translate. It's that easy!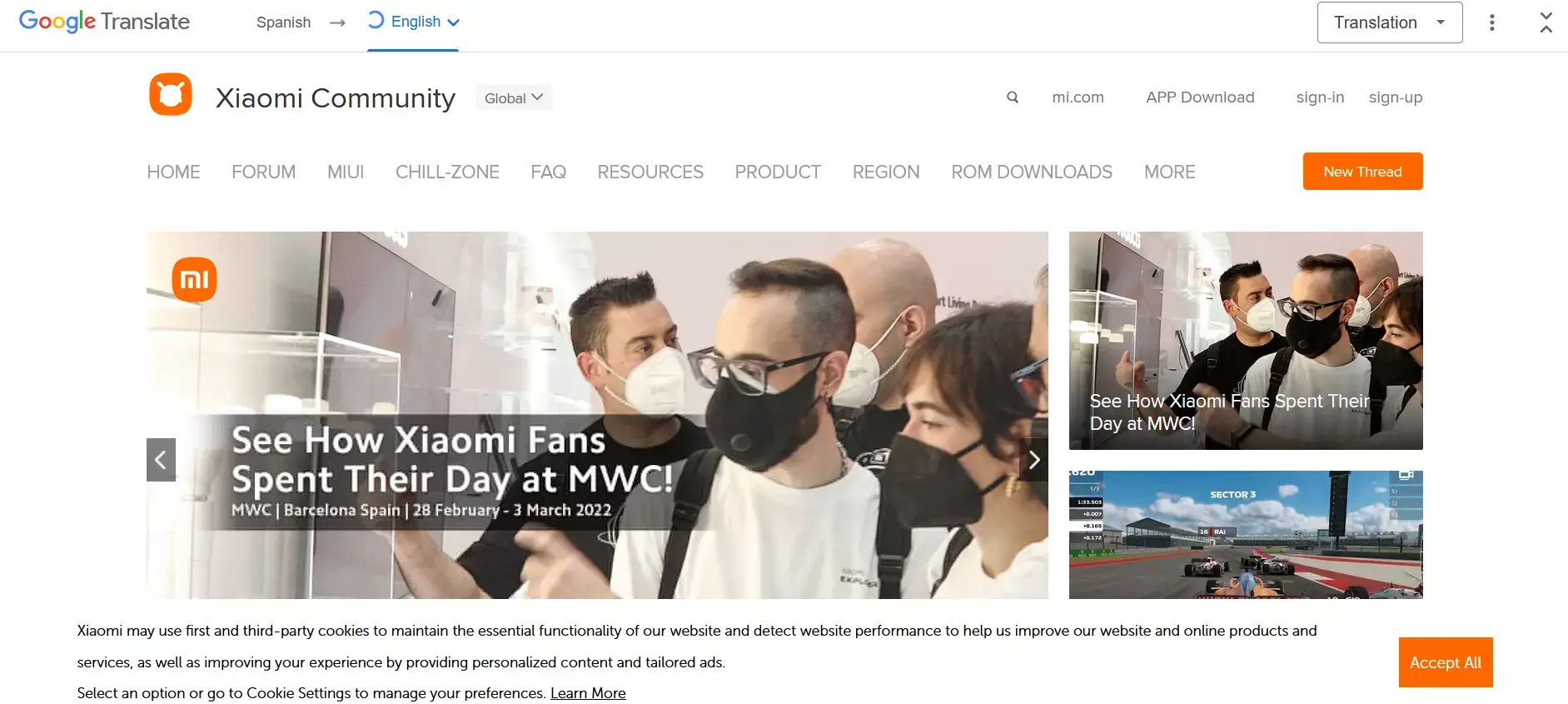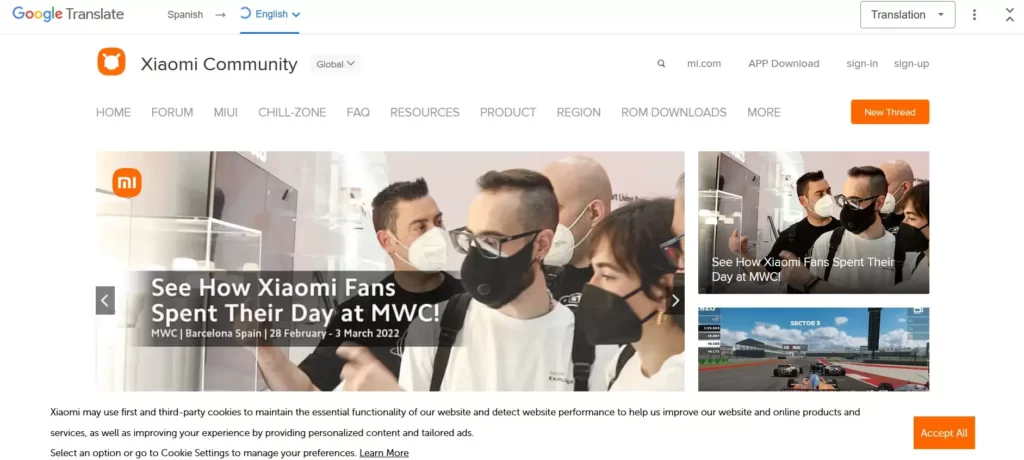 4. Disabling Existing Extension
If you have installed some security extensions or Ad Blocking extensions then if you try to visit a insecure website or a website full of malware or Adware within it, these extensions will block that website for safety.
Avoiding such websites is always advisable, however still if you want to visit these websites you can identify and disable the extension then visit the websites at your own risk.
5. Using Proxy Websites
There are a lot of proxy websites available on the internet like HMA (You can google search for other such websites). You can visit these websites on Google Chrome and paste your url to connect the website with the help of a proxy website.
Please keep in mind that using a proxy website is not secure like using VPN; these sites do not provide any protection to your personal data. We do not recommend using proxy websites. We are just presenting what is available on the internet. Whether you should use it or not it's completely up to you.
6. Removing Websites from the Restricted List
It's quite possible the website you are trying to visit is under a restricted list. That may be the reason why google chrome is not able to open that website. Follow the steps below to check if there is any restricted website on your system and remove them.
In windows open Control Panel and go to Network & Internet.


Select on Internet Options.


Go to Security Tab, then select Restricted Sites.


Click on Sites.
If any site has been added as restricted it will appear under the websites section.
If you find any then select the websites and click on remove. And you are done.


Restart Google Chrome and now you can access that particular blocked site.
7. Reset System's Modified Host File
If you are working on a shared device there is a possibility some other users may temper with the system's host file. Restrict websites from host files won't let any browser including Google Chrome to access that particular website. To reset the host files floor the steps below:
Go to C:\Windows\System32\drivers\etc.
Right click on the file named "host" and open it with a text editor.
If you find the blocked websites enlisted there with a prefix of 127.0.0.1 then host files surely have been modified.
Delete the entire line that contains the url.
Save the file and launch Google Chrome to see if that blocked site has been accessible.
8. Using Custom DNS
Custom DNS is another alternative to unblock websites on all the browsers. Oftentimes it has been seen that ISP may have blocked the website by blacklisting the site on its DNS server so using a custom DNS might be of some help to access those blocked websites.
We always recommend to use Clodeflare's 1.1.1.1. It has both free and premium services. Free service obviously has some limitations mainly with the speed. but if you are adopted with it you can stick to the free plan. But if you can pay some bucks we highly recommend using the service. To set up Cloudflare 1.1.1.1 DNS resolver you can check here.
By default the restricted url list will be empty and no websites will be blocked by the system host file. For a shared device 6th and 7th procedure may come in handy but for personal devices (Assuming no one has tempered with it) these two processes are not effective.
How to Open Blocked Websites on Google Chrome Android Browser?
When we come down to Google Chrome for Android options to unblock websites become narrower.
Access blocked websites on Chrome Android mainly require you to use a VPN. Other than that you have some other limited options like using Google Translate, Using Proxy Websites and using a custom DNS.
We have already explained these procedures. Steps for android are quite similar also so you can check the above section for more information.
So far we have already learned all the steps associated with unblocking websites on Google Chrome. But sometimes it's not Chrome's fault at all. Maybe your country has restrictions on that website or maybe your organization is preventing you from accessing the website. If so then lets learn why countries & organizations block websites?
Why Do Websites Get Blocked?
There can be multiple reasons behind a block website. Some countries block websites due to censorship. Whereas Organizations like schools or companies may block websites in concern of productivity. Streaming platforms like Netflix or Amazon prime also block some content on specific locations.
Censorship: Some countries impose censorship to access certain websites within their region mostly because of political and cultural concerns. This Internet Censorship leads users to restrict their activities on the web. China's Great Firewall is a burning example of this. Websites like Google, Facebook are restricted in China. Countries like North Korea & Russia also have high censorship issues. If you want to know more on Internet Censorship you can check here.
Geo Restricted Contents: Streaming companies sometimes had license agreements with the countries to show some specific content inside their territory. For example some movies are released on Netflix for specific locations, you won't be able to access it from other locations.
This isn't directly website blocking but all the content inside websites are an integral part of that website. So being unable to access these can be a major issue. For more information on Geo Restricted Contents you may check here.
Organization's Concern: It's not necessarily that you are unable to access a website at your organization because your country has imposed restrictions on it. Sometimes with the help of an ISP organization can block some websites.
School's claim that they block Adult websites because it can create an impact on students' mental health. They also block social media websites which can distract students from studies.
Companies block social media websites to get the proper productivity from their employees and some companies also block job portals because it's not at all pleasing for them if an employee is applying for another job sitting inside their organization.
Needless to say that with the help of previously mentioned tips & tricks you can unblock websites for all the scenarios.
Is It Illegal to Access Blocked Websites?
Whether it is legal to access a blocked website depends from country to country. But in most of the cases just to unblock a site is not illegal. But if your country has restrictions on downloading copyrighted content via torrent or on watching adult content and if someone is unblocking a website to do those stuffs it's completely illegal.
If we speak specifically for India, Gadgets 360° published a useful article for this. If you want all the information regarding this you can read it.
The Conclusion
There are a number of ways you can access a blocked website on Google Chrome and using a good VPN will be the most convenient and secure way. It's not necessarily that you are unable to open a website because of an issue inside Google Chrome, Most of the time these websites can be blocked by the governments or by the organizations also.
If you find our article useful and solve your issue, Please share it with others who are also having trouble unblocking websites on Google Chrome.